By Clive McMullan on Tue 12 October 2021
From 1 October 2021, there is a new ban on the sale of halogen lamps in the UK and EU*: this means that any future lighting replacements must be LED. In an attempt to tackle climate change, the UK government predicts that the switch to LED will cut 1.26 million tonnes of CO2 - the equivalent of removing more than half a million cars from the roads. But what does that mean for businesses?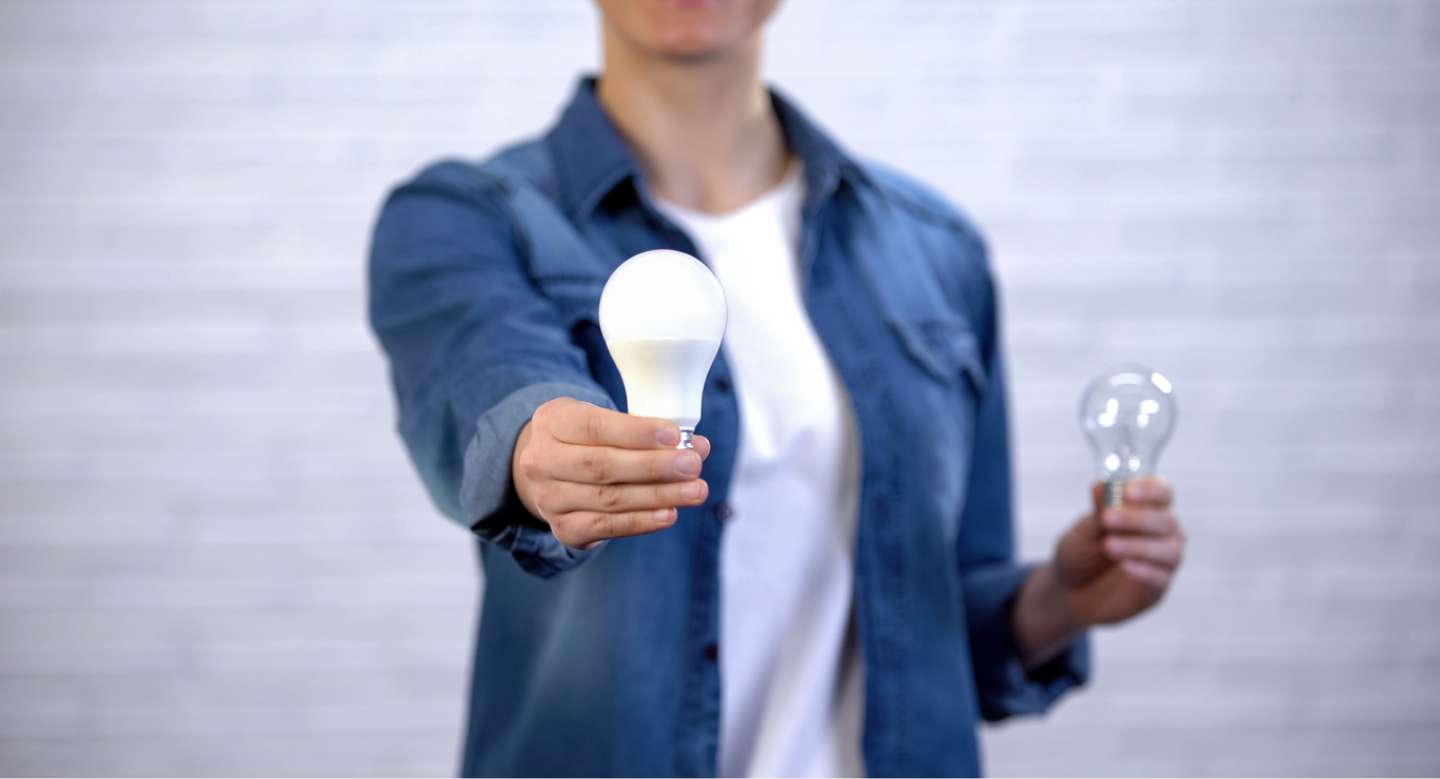 5 Tips for Replacing Halogen Lights with LEDs
In order to navigate the halogen lamp ban, in the future you'll have to either replace the light fixture, or more simply retrofit your existing light with LED. By choosing the retrofit, you'll save a considerable amount by keeping the existing light fixture, as well as reaping the rewards of LED when it comes to energy efficiency and reduced costs.
1. Know your bulb
When retrofitting LEDs, you're simply replacing the old bulbs with an LED compatible option. Firstly, you should identify the bulb base and then you can understand the type of lamp you're working with. The most common fittings are the E27 screw or the GU10 double pin. Always choose a reputable brand or buy through a trusted supplier like Lamp Source. Afterall the purpose of switching to LED is for longevity, so by choosing good quality products you'll guarantee lasting results and satisfaction. Check out our handy LED replacement guide below:
If you're struggling to identify the type of lighting you need to replace, Lamp Source experts can match it for you. Just send us a photo of the lamp to sales@lampsourceirl.com
2. Select a colour temperature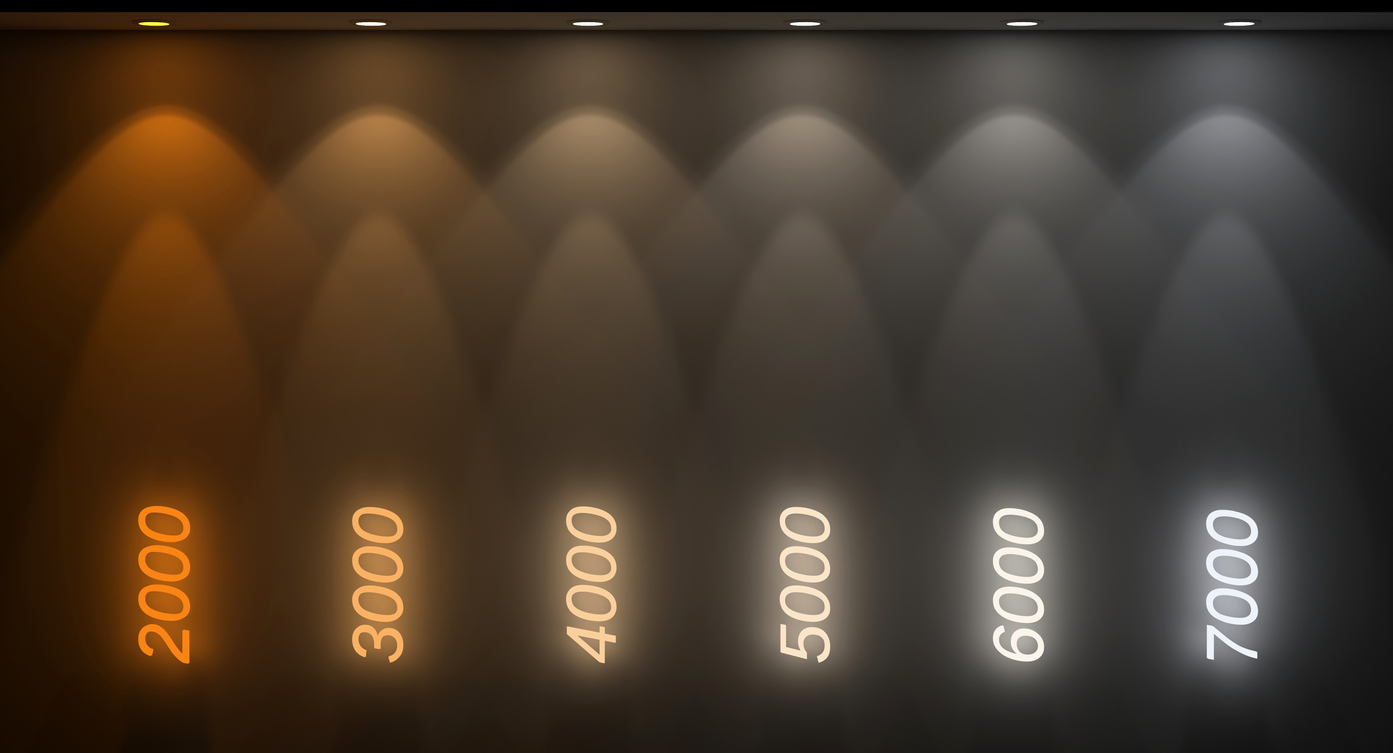 When replacing halogen bulbs with LED, you'll have a range of colour temperatures to choose from. By tailoring the hue of your lighting, you can select a shade and ambience that's perfectly suited to the environment. Colour temperature is measured in Kelvins: the higher the Kelvin rating, the 'whiter' the shade of light. Generally, very warm white is anything under 2700K and cool white is lighting above 5500K.
3. To dim or not to dim?
If you want to have the option of dimming your replacement bulb, you'll need to make sure it's compatible with the dimmer switch. As the outputs for halogen and LED are so different, you might need to shift to a dedicated LED dimmer. Traditionally, leading-edge dimmers have been used for incandescent and halogen lighting, whereas trailing-edge, or LED-ready dimmers are designed specifically for use with LED. Most manufacturers rigorously test their lighting products with a range of dimmer switches and publish the compatibility results on their websites. If you're switching to LED and unsure about dimmer compatibility, our expert team will be able to guide you through the process. Get in touch if you have any questions.
4. Think lumens, not watts
This is a big mindset shift for many people. When it comes to LEDs, light output is measured in lumens, not watts. We're so used to seeing wattage on incandescent lighting packaging, and many people associate wattage with brightness. However, wattage is simply the amount of power consumed by the bulb, whereas lumens (lms) measure the amount of light emitted by a bulb. Put simply, the higher the lumens, the more light emitted, resulting in a brighter bulb. In order to choose the most energy efficient light bulbs, try to select products that have the desired light output, with the lowest wattage.
5. Consider sensors
For complete energy efficiency, LED motion sensor light technology is the way to go. Motion sensors are simple to install and save energy by only operating when they need to, resulting in reduced energy consumption and electricity bills. They're perfect for outdoor areas such as driveways, garages and gardens, and bring an added safety benefit as well: illuminating outdoor areas and acting as a burglar deterrent too.
Make the switch to LED with Lamp Source
Looking for an energy efficient lighting solution? Switch to LED and you'll see a significant reduction in energy consumption and costs. Here at Lamp Source, we've got LED retrofit solutions for domestic and commercial usage, whatever the industry. Our expert team will help you make the right choices when it comes to lighting. For more information, get in touch or view our full range of LED lighting here.